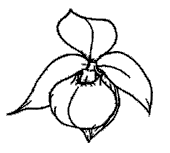 General Terms & Conditions
of Sale and Delivery
(EU EUROPE)
Validity
My general terms and conditions of sale, contract of sowing out orchids and delivers
are part each and any business contract between me and my customers.
By ordering, the customer explicitly agrees to these terms and conditions.
Prices
If not stated otherwise, prices are given per seedling in best quality, sterile in glass flasks,
net in Gladbeck without the Tax (VAT) of 7 per cent , plus costs for shipment, delivery
and packaging material.
Between 15 and 40 (depending on flask size) seedlings ready for potting are usually
in each culture flask.
Less orchids in culture vessels produced to explicit customer preference are of course
more expensive; the customer is invoiced extra for these.
If it becomes necessary to send back seed, the customer agrees to cover the costs.
Costs of delivery EU Europe min. 23,00 €/5kg - express parcel .
If it will be necessary, the customer has to ad the costs of CITES and Phytosanitary certificate.
.
Minimum order quantity
Minimum order is 100 seedlings per species.
Payment
I am entitled to demand a conto and/or advance payments.
Usually these advance payments will be required in half before sowing and/or half way through
the culture time.
Advanced payment will always be required from orders from abroad!
Delivery
The customer runs the risk of transport
The dispatch only occurs in the case of favourable weather!
Approximately two to four weeks before the end of the sterile culture the customer receives
of his orchids a written, telephone or an email - announcement of the successful completion
of the project. After receiving this notification he can decide how he likes to obtain the flasks.
Reclamation
Sending backs always require previous (telephone) announcement and written confirmation
by myself! Returns of ordered plants are at the risk and expense of the return-sender!
How to order
Orders are excepted only in written form. They are, except for force majeure, binding
for both contracting parties.
Advance payments of the customer will be reimbursed if I cannot deliver in case of
force majeure immediately. Anything more is impossible.
Liability
I am fundamentally liable for compliance with the protection of species laws of the orchids
sowed by me.
Every further liability is impossible.
Reserved ownership
Up to the payment of the complete purchase price, the goods supplied by me
remain my estate.
Jurisdiction
The place of fulfilment for delivery, service and payment as well as the legal domicile is Gladbeck.
If individual points of the General Terms & Conditions of Sale and Delivery are or become
invalid, the validity of the others will not be affected!
The UN agreement on international trade will not be applied in such cases.
Note for customers outside of the EC
Please, first make inquiries about the dispatch of your orchid seed and about the import
conditions for sterile orchids to your native country. After doing this send me the results
for specific further clarification of your wishes and the potential costs.
Lab Bongers